Our Approach
Because we serve only companies committed to continuous improvement, our approach is a perpetual five-phase cycle progressing from one phase to the next, and back again. Those five phases are:
1. Assessment
2. Design
3. Implementation
4. Monitoring
5. Sustaining Improvement Through Phases 1 – 4.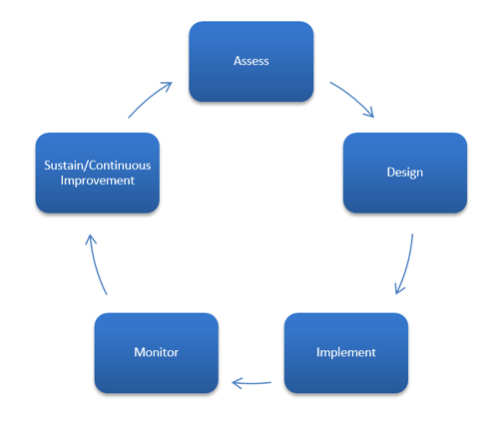 Our business approach of fixed pricing for firm scope always ensures mutual success — as we have mutually beneficial objectives and understandings. It also enables your business to conduct a reliable cost justification on every project before engagement.